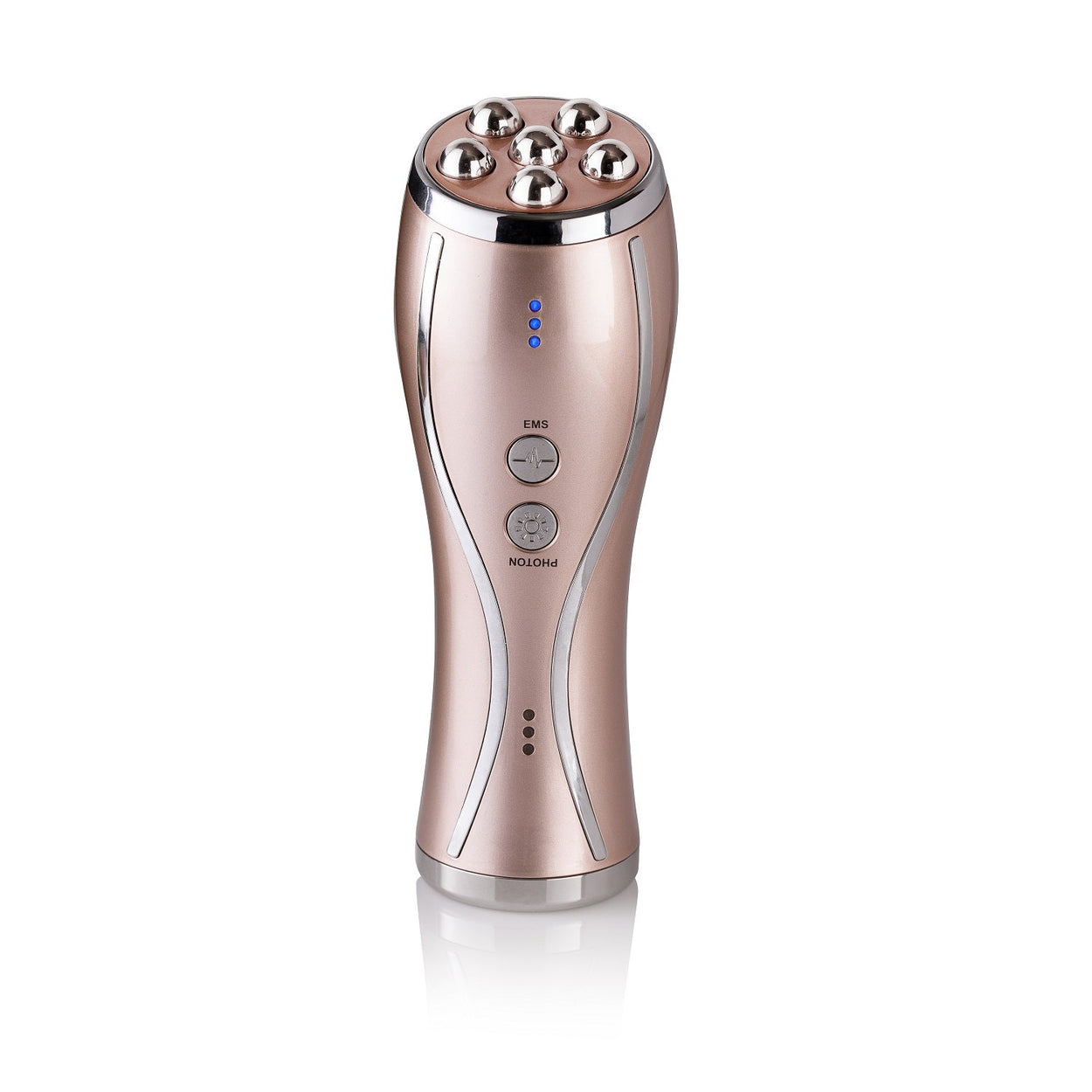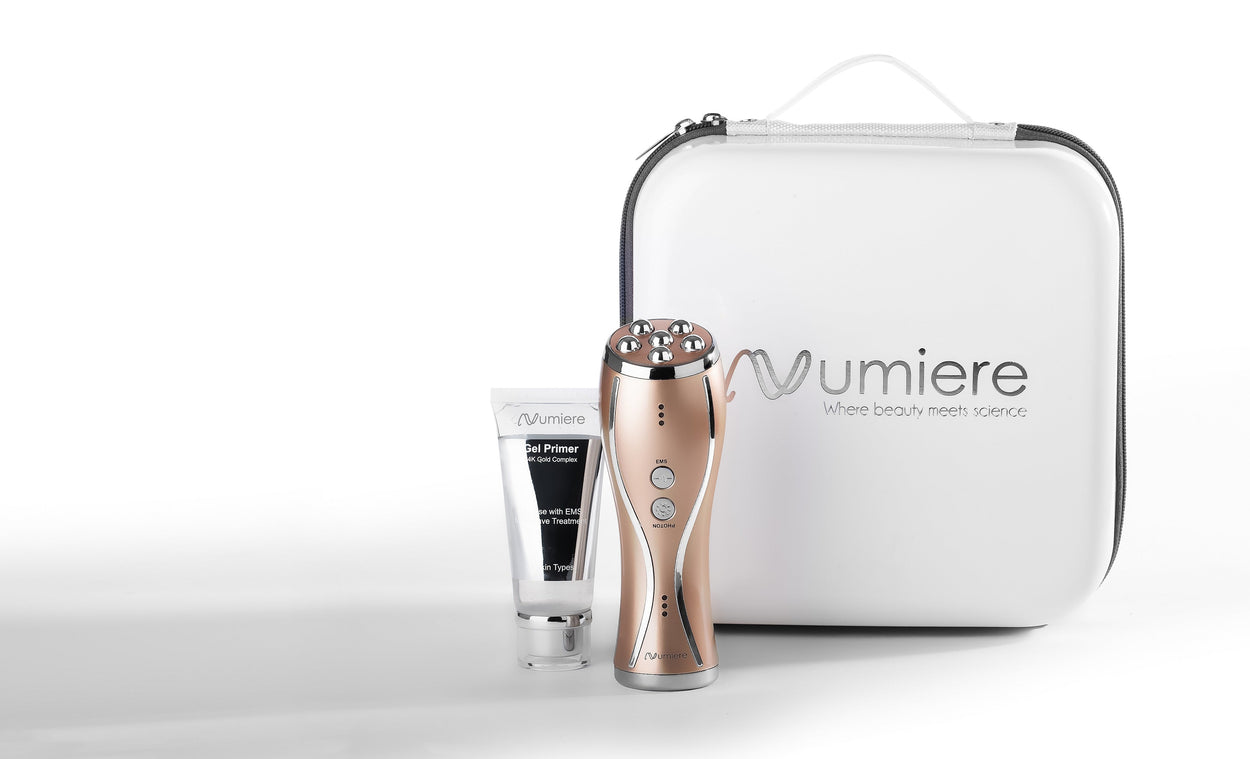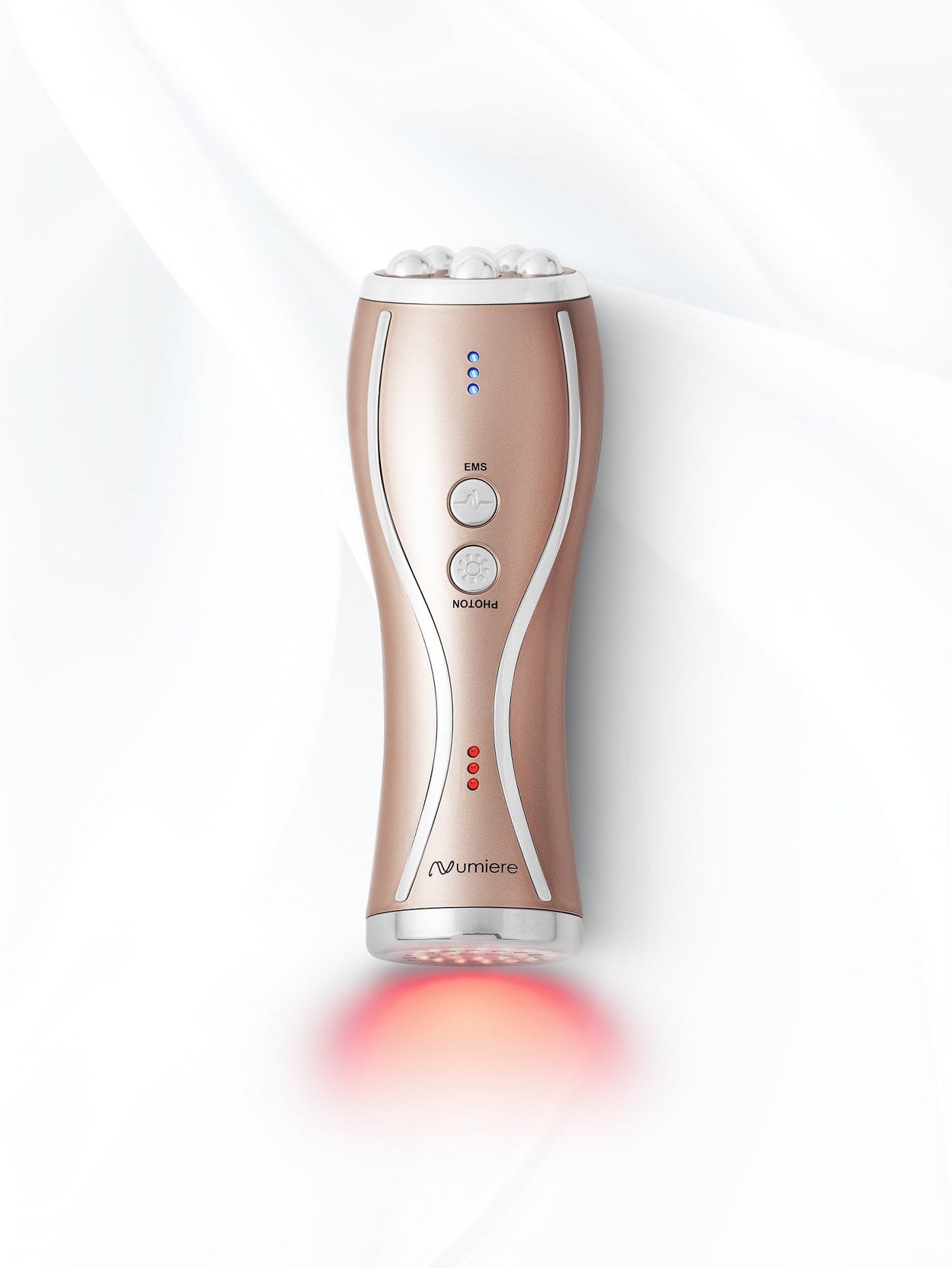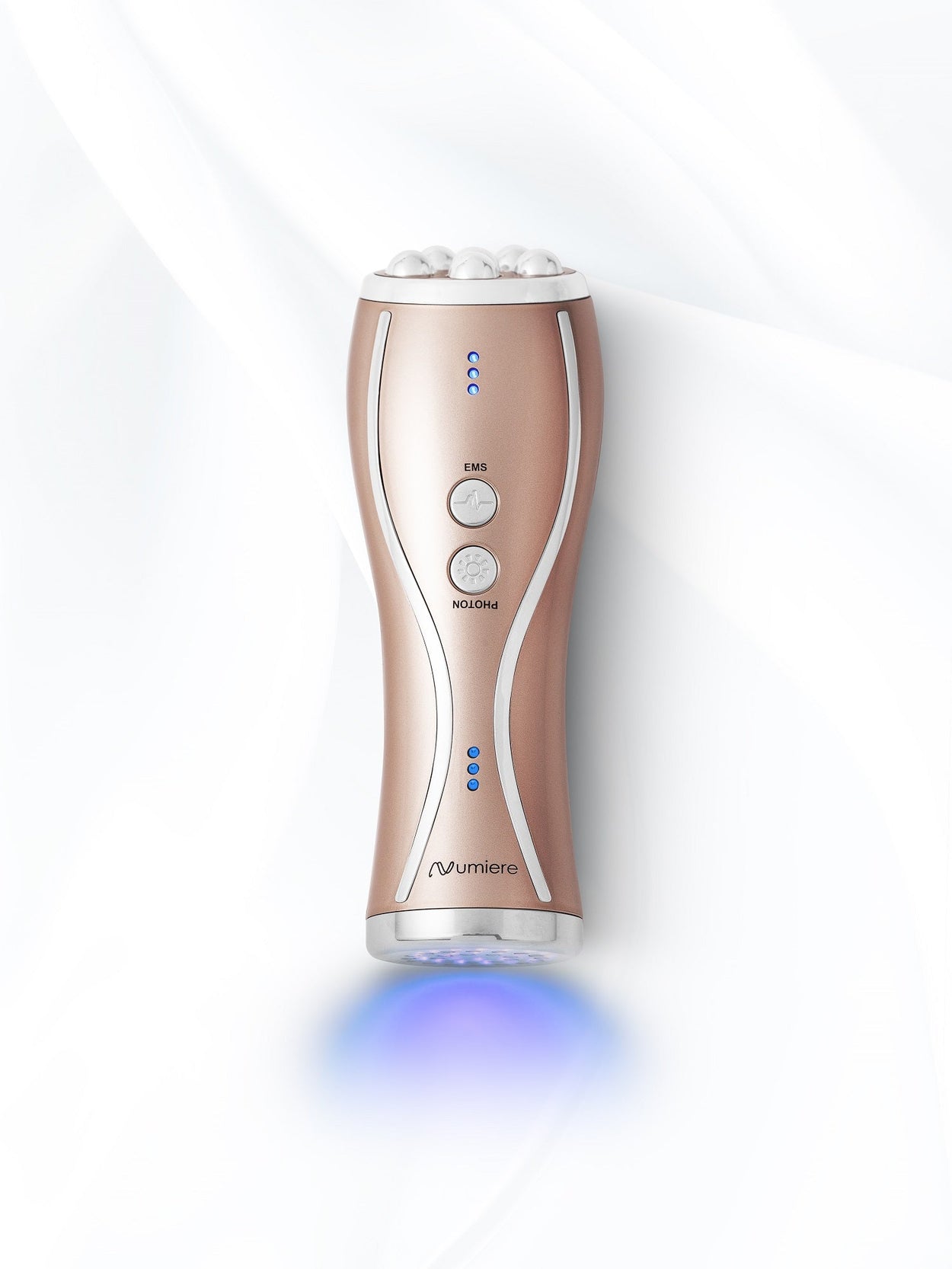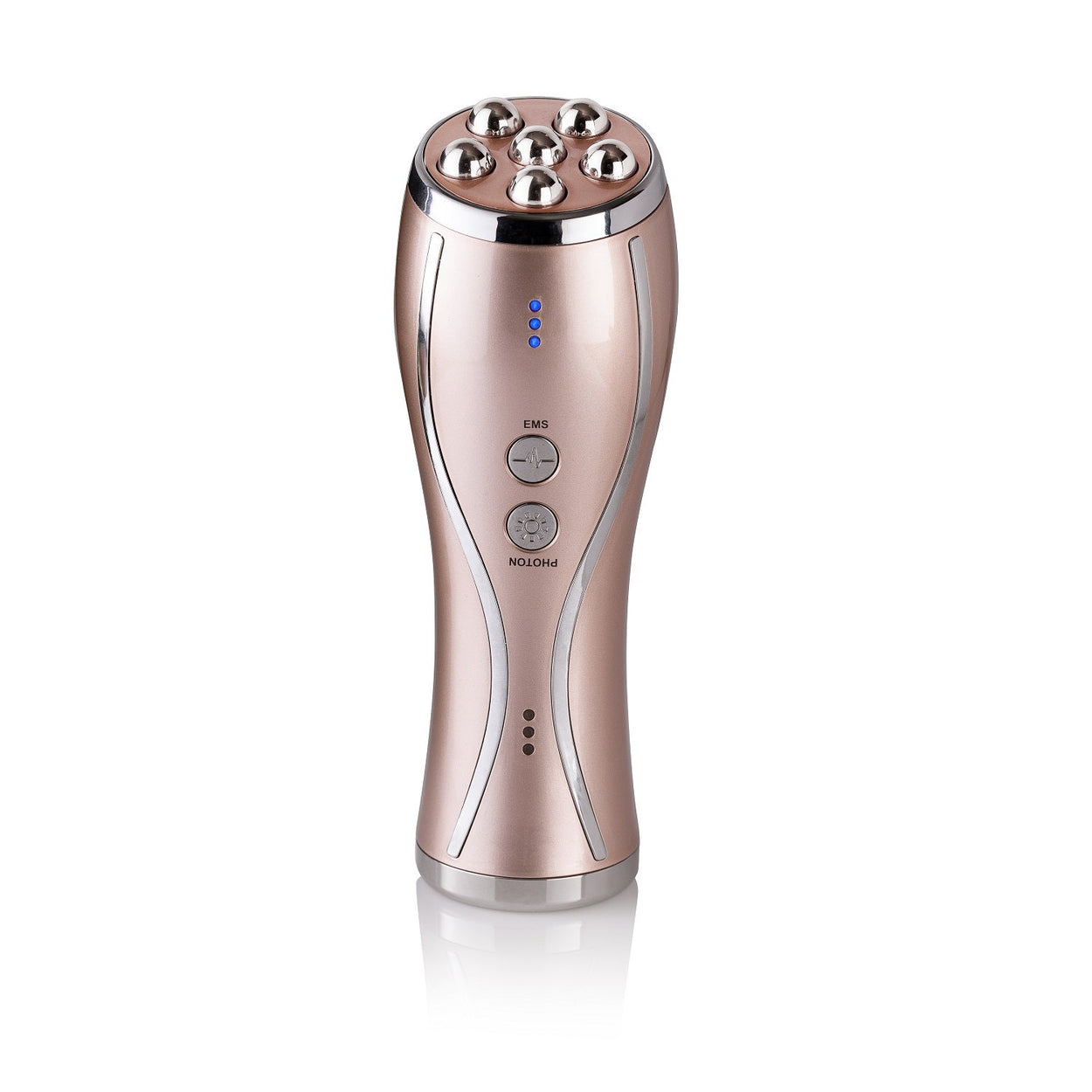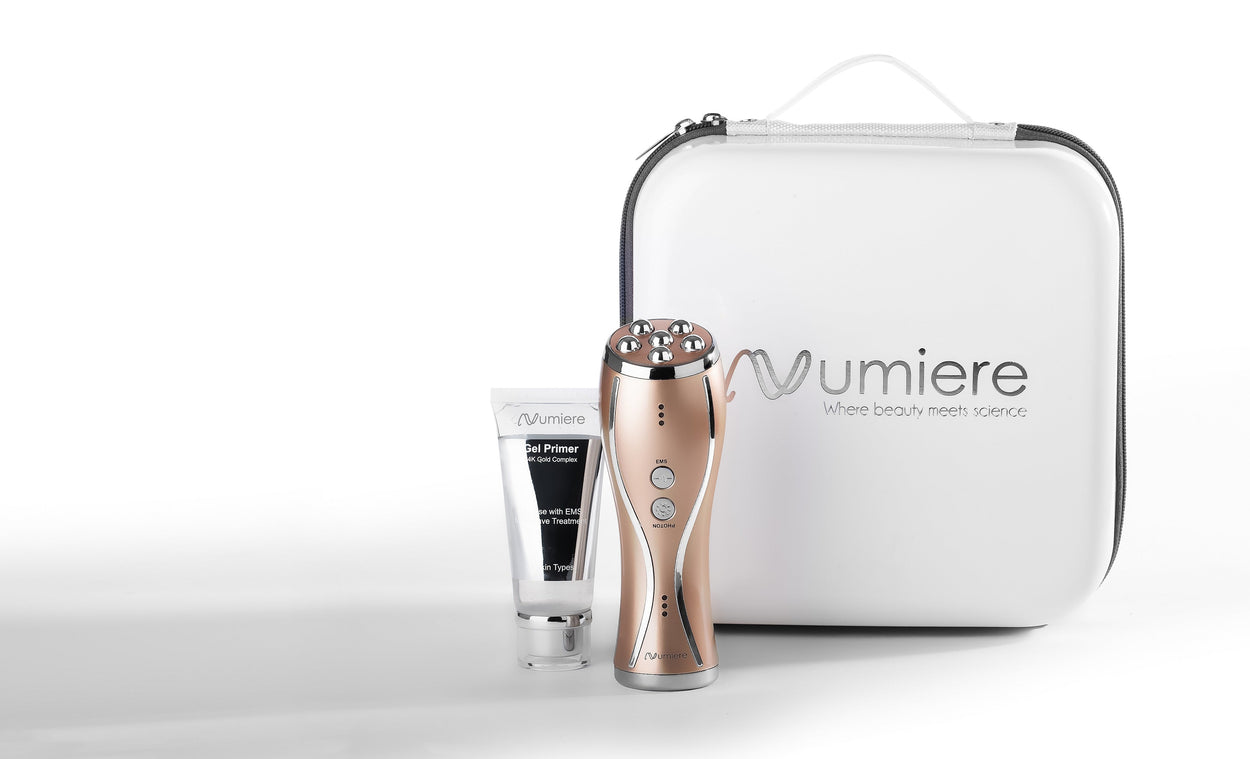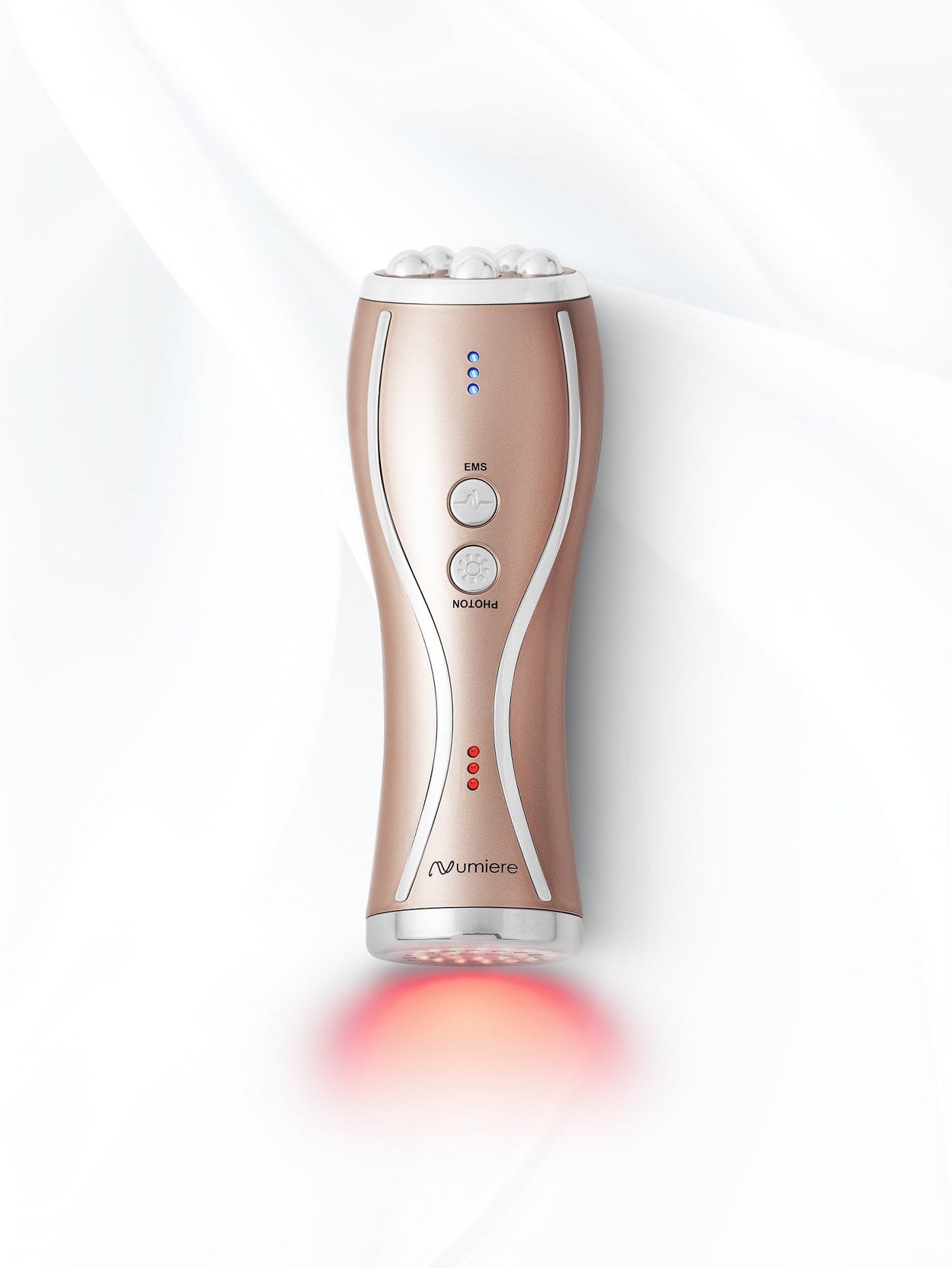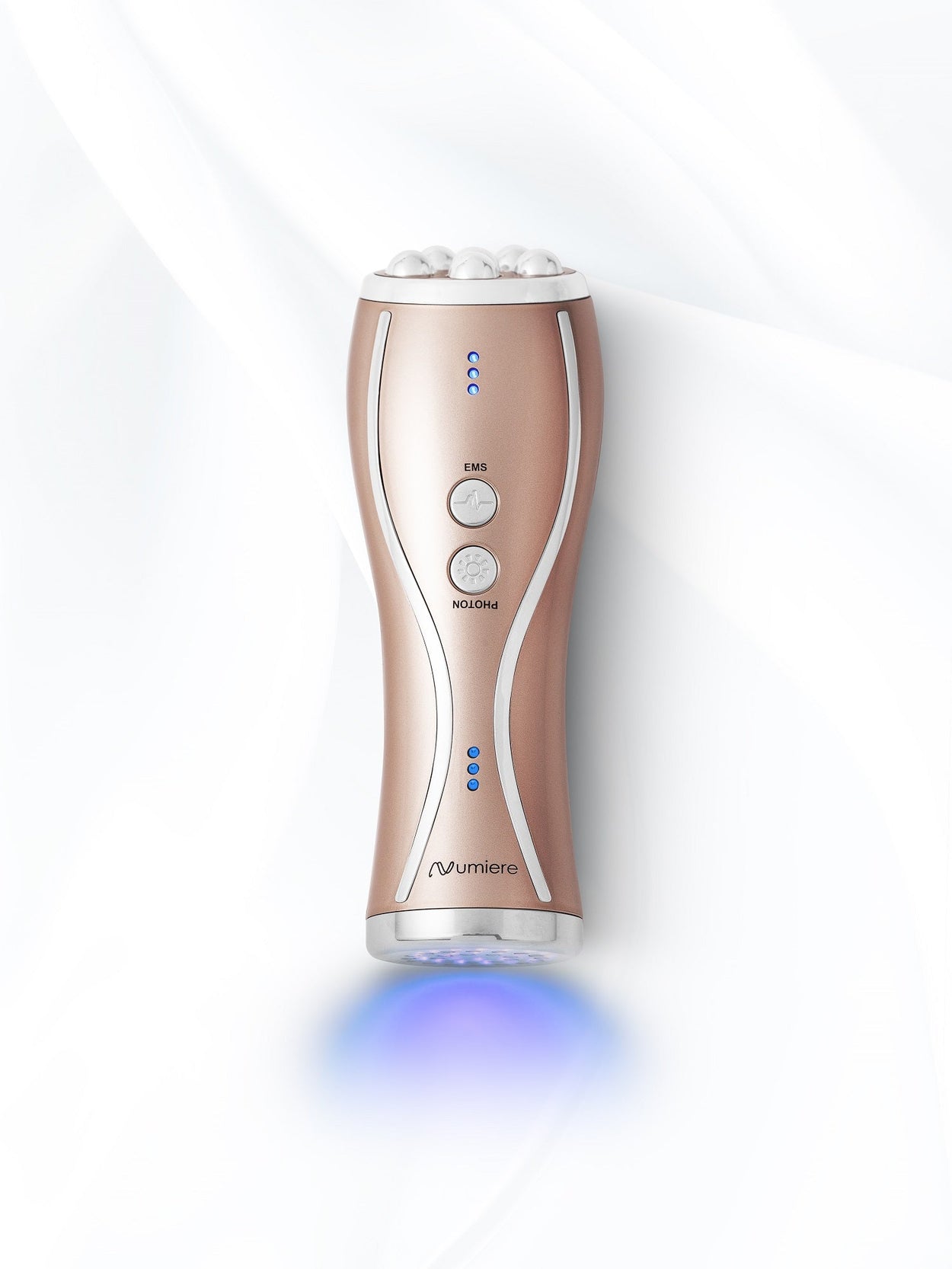 Numiere Plus is an innovative device that combines LED light with Infrared light and Microcurrent Facial Toning Treatment all into one handheld device. The best part, you don't have to pay for pricey med spa treatments, you can use this in the comfort of your home with quick, easy, and pain free results!
 Numiere Plus is the solution to ALL of your skin care concerns. Dark spots? Acne? Sun Damage? Fine Lines? Wrinkles? Numiere Plus has you covered with just one device!
 Numiere Plus uses 4 LED lights; Red for fine lines and wrinkles, Blue for acne and blemishes, Green for sun spots and uneven skin tone, and Light Blue for a quick fix treatment of the 3 lights combined with Infrared Light for enhanced results.
 Numiere Plus also uses Micro-Current which produces currents of electricity on the cellular level.  Think of a non-surgical face lift, the EMS (electric Muscle Stimulation) will lift and tighten your skin and also reduce fine lines and wrinkles.
 You no longer have to pay for pricey medical spa treatments with Numiere Plus. Your face will show quick results with plumper skin and less wrinkles, while damage and blemishes disappear. Numiere Plus is your new solution to achieving painless, quick, easy, and cost effective anti-aging results all while in the comfort of your own home.
 Features:
*Used for all over body treatment.
*Combination of LED light and infrared for faster longer lasting results. 
*Advance rounded treatment head to enhance microcurrent treatment.
*Beeping treatment indicator to ease treatment time.
*FDA Cleared class II
*Supported by technology developed by NASA.
*Carry on case for on the go.